CRM Extension Lite Forms
NWTri now offers a "lite" version of our popular CRM Extension package in order to better tailor our products to your business needs.  The CRM Extensions Lite offers additional fields and enhanced functions on both the "Company" and "Contact" forms. These "Extensions Lite" additions are intended to fill some of the CRM type enhancements that many of our CRM customers have asked for.
If your requirements exceed what is supported on the "Extensions Lite" forms, then we invite you to review and investigate our complete (high-end) set of custom forms for CRM.  We call this high-end set of forms and functions the "CRM Extensions" and they may be viewed online on our website at: http://www.nwtri.com/CRMextensions/index.html.
You can easily upgrade from CRM Extensions Lite to the full version.  If you first purchase the Lite version and then decide to upgrade to the full version, we will deduct a third of the price that you paid for the Lite version from your purchase of the full CRM Extensions.  Below is our overview of the current set of the Extensions Lite forms:
Contact Form:
<![if !supportLists]>o <![endif]>Added buttons to create all CRM Child items right from the Contact form
(E-mail, Companies, Appointments, Journals, Tasks, Opportunities, Projects)
"Create Company" button that will also copy a specified list of fields to the new Company form
<![if !supportLists]>o <![endif]>Added buttons to display all Activities for the Company and the Company Dashboard
<![if !supportLists]>o <![endif]>Added fields for "Sales Region" and "Assigned To" with droplists that are customer configurable
<![if !supportLists]>o <![endif]>Automatic Copy of specified fields in the Contact form to the Linked Company
<![if !supportLists]>o <![endif]>Added the Outlook "Contacts" button which allows you to add links to other contacts
<![if !supportLists]>o <![endif]>Form cleaned up and rearranged for better viewing of fields that resize with the form
<![if !supportLists]>o <![endif]>Linked Items display - added a selection to view linked Contacts in the grid
<![if !supportLists]>o <![endif]>Linked Items display now support a number of significant functions like Printing from the grid
<![if !supportLists]>o <![endif]>Added "Relationships" tab to support tracking of specific Relationships between Contacts and Companies
(with buttons to display linked contacts and companies)
Company Form:
<![if !supportLists]>o <![endif]>Added buttons to create all CRM Child items right from the Contact form
(Contacts, Appointments, Journals, Tasks, Opportunities, Projects)
<![if !supportLists]>o <![endif]>Added buttons to display all Activities for the Company and the Company Dashboard
<![if !supportLists]>o <![endif]>Added the Outlook "Contacts" button which allows you to add links to other contacts
<![if !supportLists]>o <![endif]>Added fields for "Sales Region" and "Assigned To" with droplists that are customer configurable
<![if !supportLists]>o <![endif]>Automatic Copy of specified fields in the Company form to all of the Linked Contacts
<![if !supportLists]>o <![endif]>"Create Contact" button that will also copy a specified list of fields to the new Contact form
<![if !supportLists]>o <![endif]>Form cleaned up and rearranged for better viewing of fields that resize with the form
<![if !supportLists]>o <![endif]>Linked Items display - added a selection to view linked Contacts in the grid
<![if !supportLists]>o <![endif]>Linked Items display now support a number of significant functions like Printing from the grid
<![if !supportLists]>o <![endif]>Added "Relationships" tab to support tracking of specific Relationships between companies
(with buttons to display linked companies)
For additional information or to purchase these Extension Lite forms for your CRM installation please see your CRM reseller or sales_AT_swdittmar.com or call (425) 640-5064 (pacific time, USA)
Extensions Lite – Contact Form – Contact Info Tab
<![if !vml]>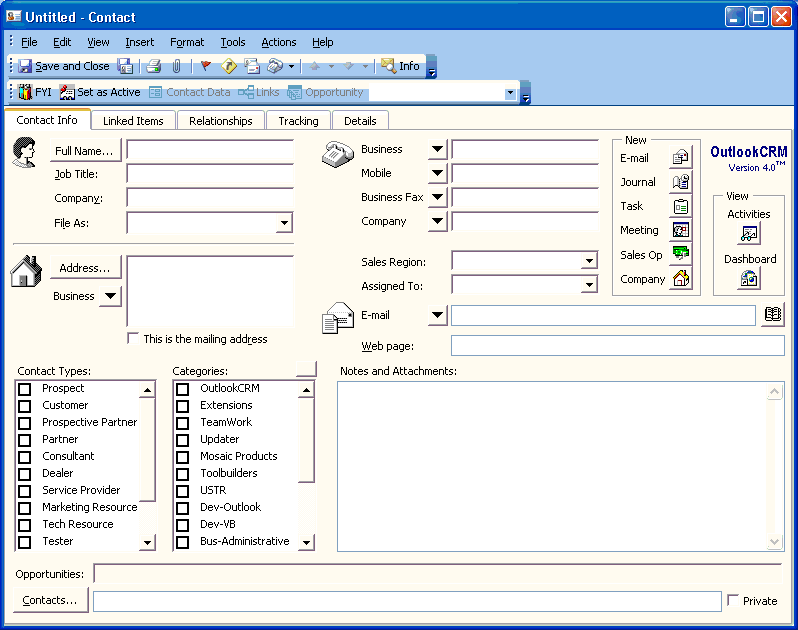 <![endif]>
Extensions Lite – Contact Form – Linked Items Tab
<![if !vml]>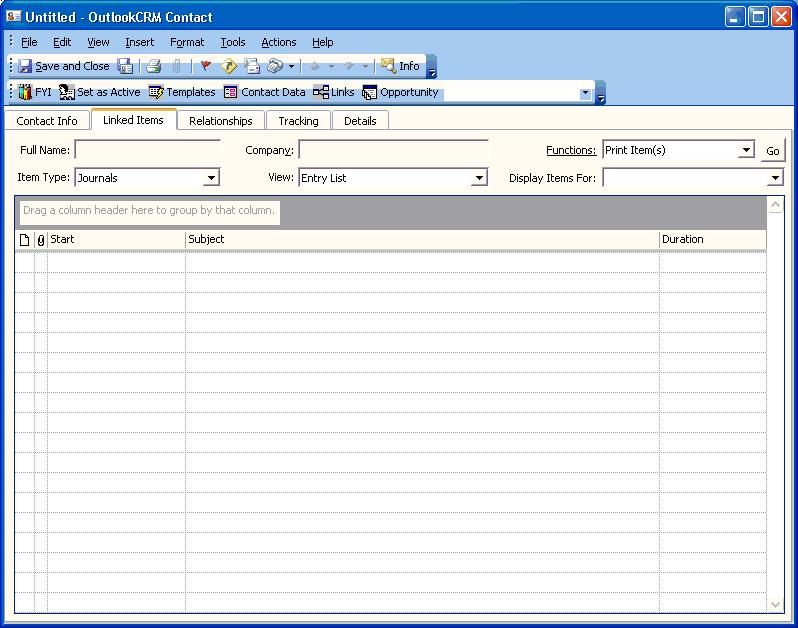 <![endif]>
Extensions Lite – Contact Form – Relationships Tab
<![if !vml]>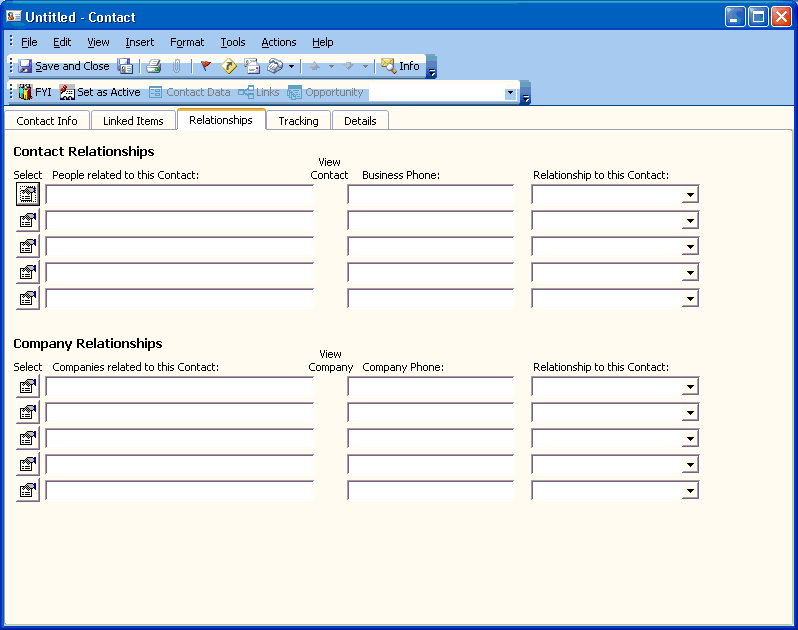 <![endif]>
Extensions Lite – Contact Form – Tracking Tab
<![if !vml]>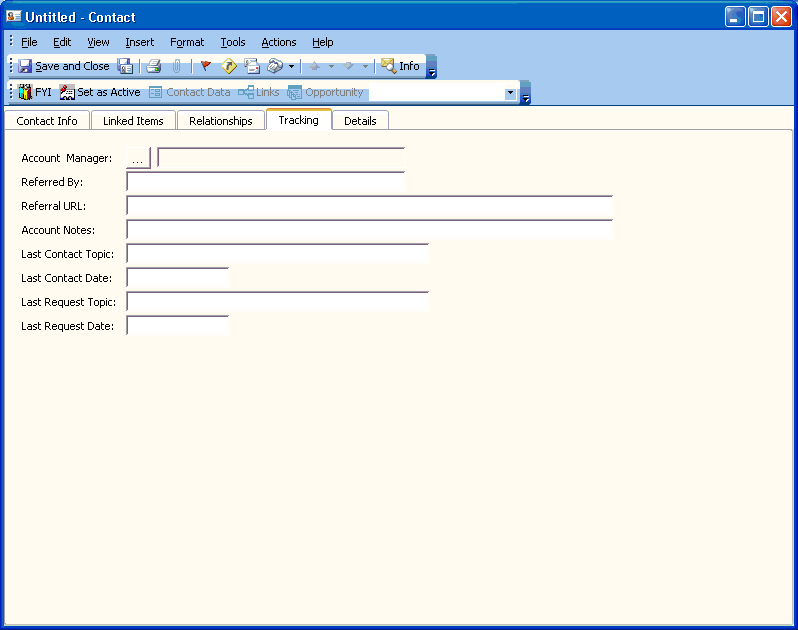 <![endif]>
Extensions Lite – Contact Form – Details Tab
<![if !vml]>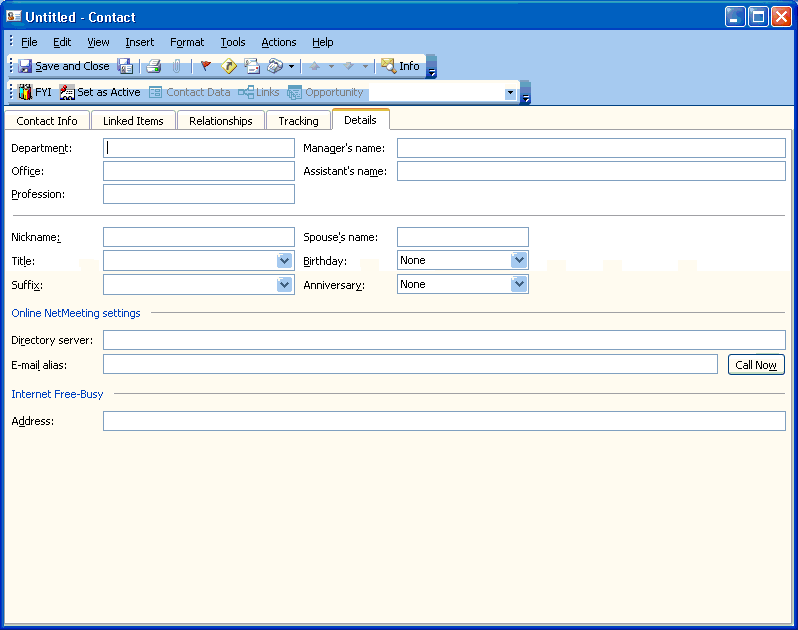 <![endif]>
Extensions Lite – Company Form – Company Info Tab
<![if !vml]>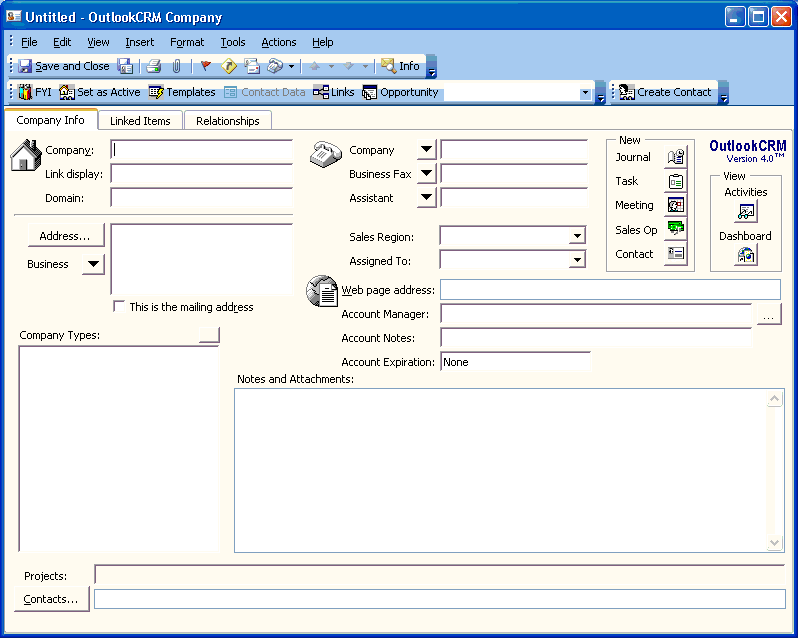 <![endif]>
Extensions Lite – Company Form – Linked Items Tab
<![if !vml]>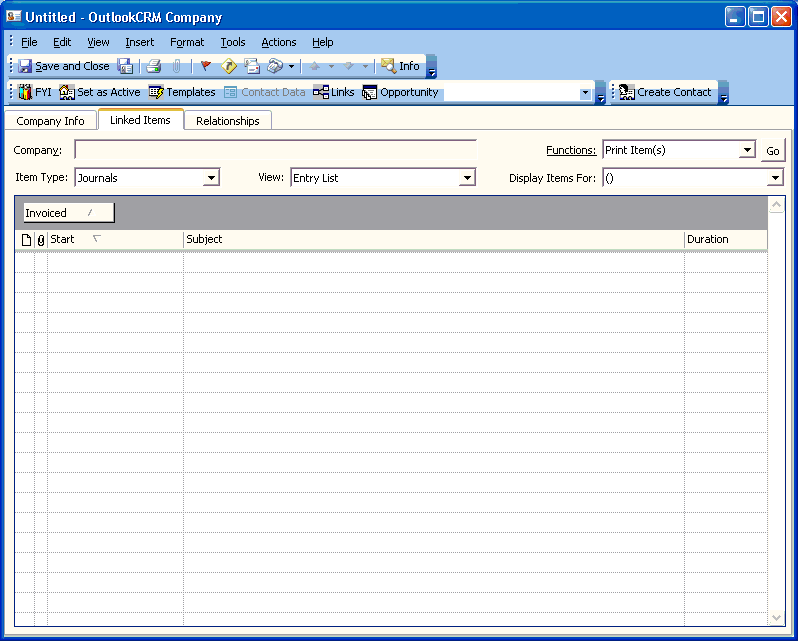 <![endif]>
Extensions Lite – Company Form – Relationships Tab
<![if !vml]>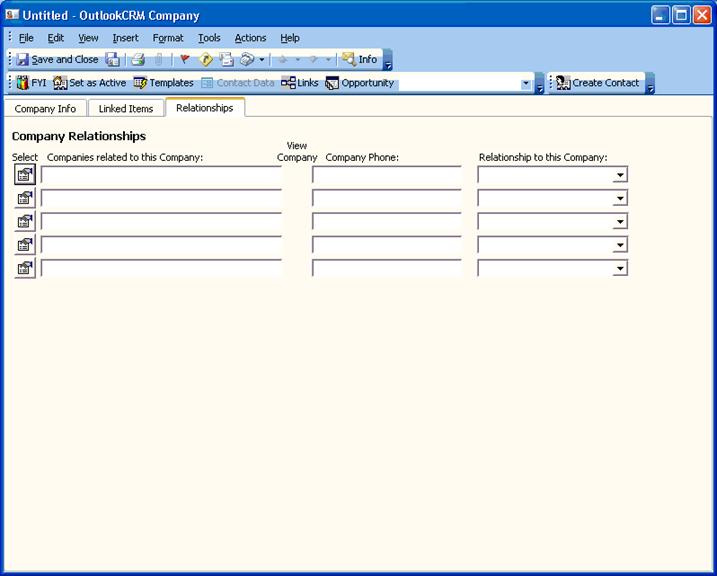 <![endif]>